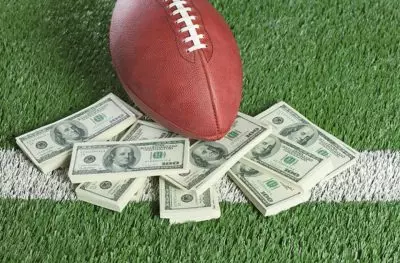 Daily fantasy sports are on the threshold of their busiest time of the year since the regular season of the National Football League of America is scheduled to commence on September 8th. New Hampshire Gov. Chris Sununu recently inked a new law which gives green light to online daily fantasy sports.
Ever since it first made its appearance in the state about eight years ago, daily fantasy sports have been operating and existing in a regulatory gray area. This meant that there has been no law issued regarding the field and the participation in it was not as secure as players would have wanted it to be. This new law will not affect their actions of logging in and betting their money on a certain player in a noticeable way because the original aim of the law is to regulate the games themselves.
This means that the daily fantasy sports giants such as Draft Kings and FanDuel will now need authorization by the state. However, there will be no taxes involved in the process and in the future. The web pages of these companies will have to review their consumer protection practices, such as separating operational from player funds, as well as providing help to daily fantasy sports players who might need assistance and guidance with potentially compulsive gaming habits. Problem gambling is one of the most discussed topics in the gambling industry and these measures are always taken very seriously.
The industry of daily fantasy sports is one of the most popular pastimes for many people around the world since the interactive sport lays on the idea that people's passion towards a given sport will inevitably give them the confidence to make predictions regarding the performance of the players.
In New Hampshire's recently approved legislation, there it is defined as a simulated game where winning is a reflection of the relative knowledge and skill of the participant. New Hampshire has become the 13th state to legalize the industry in 2017 and come up with the regulations necessary, which makes the prospect of the field more than promising. However, putting a wager on the outcome of a game remains illegal in the state and can lead to a misdemeanor.
Less than a month away from the beginning of the NFL, the Lottery Commission in New Hampshire announced that there are more than 200,000 people who take participation in daily fantasy sports in the state. The agency regulating the daily fantasy sports industry will have the right to register the betting sites which will, in turn, accept an entry fee for the offered fantasy sports. The permission to operate can be revoked at any time if the organizations do not comply with the statute.