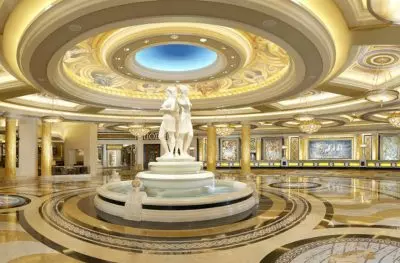 The technological progress is making its way in our everyday life and the most recent evidence is the decision made by Caesars Entertainment Corp. All Chinese visitors will now have the opportunity to make their payments at various locations inside Caesars Palace through the digital wallet of WeChat Pay.
This marks an important milestone for the gambling industry since this is the first time in which a leading casino operator decides to introduce such a modern payment opportunity to its customers. The millions of Chinese tourists which visit the site of the gambling giant will now be able to make a good use of the digital wallet when they have to pay for foods, drinks, goods, and services. They will be able to do this at 16 locations which are categorized as points of sale inside Caesars Palace, The Linq Promenade, and Paris Las Vegas.
Chinese tourists are very fond of the mobile application WeChat, and it enjoys big popularity in their home country. Known as one of the nation's leading mobile payment applications, it has become much more than a free messaging and calling app. Ever since its developers introduced the feature which allows users to make digital payments through it, the app has become even more popular and is now on the same level as Apple Pay, which served a similar purpose. Thanks to the WeChat digital finance features, Chinese tourists will be able to get food, show tickets, or even souvenirs and small memorabilia on the premises of these Las Vegas-based locations.
The digital payment app made its first appearance in the United States at the beginning of this year. Caesars Entertainment has decided to make a good use of it and make their guests and customers feel more at home and welcomed to this part of Las Vegas. It is not a secret for anyone that one of the top four operators in Las Vegas still does not have a gambling location in Macau, also known as the casino mecca in the Asian region. This is the reason why they are trying everything to warm up Asians towards themselves and show them Caesars' true potential.
The future plans of the casino operator are to create more opportunities for the Chinese tourists and provide more places where payment using the WeChat platform is possible. This improvement should happen by the end of 2017, and it can make the life of Chinese tourists in Las Vegas much more hassle-free. Ever since last year, the casino operator has introduced the option of booking a room at Caesars properties located in the US via the WeChat platform, and interest towards it was impressive, encouraging the operator to further implement it in the tourists' everyday life.