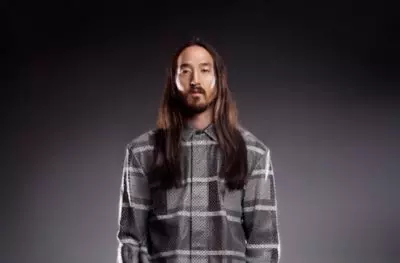 GameCo is planning on developing a new gambling machine which is targeting the younger players who are now entering the world of gambling. The skill-based video game will feature the world-famous DJ Steve Aoki and his very own game.
The collaboration will bear the name Steve Aoki's Neon Dream and the game developing company announced it has already signed the new licensing agreement with the nominated for Grammy music producer and DJ. He is also known to have an interest in the gambling industry for quite some time and is known as the owner of an eSports organization called Rogue. The new game will be original and never-before seen, so all people interested in it will experience the complete surprise which the new partnership aims to deliver.
GameCo is well-known as the creator of the first skill-based video game gambling machine, also known as VGM, and this new partnership comes as no surprise to anyone. If everything goes as planned by the two parties, Steve Aoki's Neon Dream will make its debut in casino venues by the end of this summer, paying tribute to a certain album. Steve Aoki's 2014 Neon Future album is what inspired the design and the sound of the new interactive game.
The game will feature original tracks from the album and the soundscape will provide an immersion of a whole new level, combining visual and audible experience to the player. The gameplay will be first-person, thus combining the features of an infinite runner with the intense experience which Aoki's music is capable of delivering to the end consumer. When asked to describe the essence of the video game he developed, the DJ said that the player will have to fly over an endless track located in a world of color and music.
The main goal is to collect as many coins as possible while enjoying the wide variety of electronic dance tracks produced by Dim Mak label, owner, and founder of which is Aoki himself. This recent announcement comes following the news that the DJ has released his new album Steve Aoki Presents Kolony, which immediately topped the charts in the US. Apart from being a successful music producer, Aoki is known for being the co-owner of the eSports organization called Rogue.
It is based in Las Vegas and he launched it in 2016. Inking an eSports Overwatch team contributed to the success and ever since then, the organization has been widening its horizons. Various teams playing CS: GO, Call of Duty, H1Z1, and Vainglory collaborate with the organization to accomplish the best results. The current partnership between GameCo and Steve Aoki marks a new era in the gaming venues since it aims to introduce new players to the world of VGM.