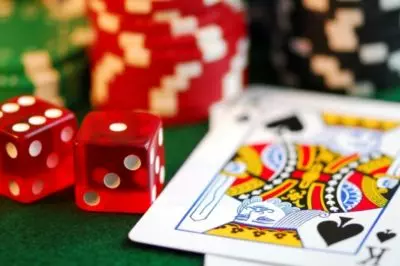 A recent survey among Australian citizens gave an insight about the consequences of gambling on the people in the country. The Household, Income and Labour Dynamics in Australia Survey (HILDA) came to the conclusion that about 1.4 million of the Australians are directly affected by gambling.
According to the results of the survey, more than A$1,240 per person are spent on gambling in Australia in the span of a single year. In comparison to what other countries spend for the same amount of time, Australians splurge double the amount of the global average. This is a surprising fact since Las Vegas has always been considered the synonym of gambling and a place where one could amass or lose a lot of money over a single night. Australia does not have the same reputation, and yet it surpasses many other countries. When compared to Singapore, for example, Australia enjoys a much bigger interest in the betting field and online gambling options.
However, the survey also showed that Australians are not the most regular gambling customers since more than 39 percent feel the need for gambling once or twice a month. The purchase of lottery products is considered a form of gambling as well and this is one of the leading sources of income for the industry in the country. Perhaps the reason behind this is what they are perceived as a more benign alternative to the regular gambling means. On the other hand, when we talk about the more harmful gambling products, things begin to change. People who regularly engage in poker machines and wagering activities score higher rates of financial harm.
The so-called problem gamblers are estimated to amount to 1.1 percent of the adult population of Australia. This equals about 200,000 people who score above eight on the Problem Gambling Severity Index. This is a specifically designed screening tool which shows accurate results regarding the gambling problems of a given individual. For each problem gambler, there are around six people who are affected. When it comes to the people who are associated with the moderate risk and low risk, there are two three additional people suffering from the effects of their gambling habits. The total amount then swells up to 3.3 million Australians.
As an overall estimation, the gambling forms which bring most harm to the population are poker, casino games, and private betting. What should be taken into account is that only around one percent of the Australians participate in those types of activities, thus making the harm certainly high. Lotteries provide a gambling opportunity for many Australians, unlike the poker machines, which are used once a month by around 8 percent of the players. As reported, almost half of those people experience some financial harm of their activities.