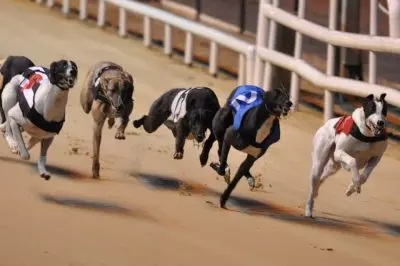 The expectations of many have been confirmed and Florida Greyhound Association has recently made a claim towards gambling regulators regarding the greyhound races in Miami. They are asking the regulator to think through their decision to permit Magic City Casino to put an end to their dog racing.
This Tuesday the association deemed it necessary to do something and intervene in the process of discontinuation of those live dog races. Their motivation for doing so is that the end of races with greyhounds will seriously affect many people in the industry of dog racing. In their motion to intervene, they stated that there will be many members of the community left without occupation. They also warned that there are whole families which have been owning businesses for years and have raced dogs, so this decision will have a negative effect on their well-being.
Last month saw the approval of what could be defined as the official end of the dog race era in Miami-based Magic City Casino. The decision was taken after it was confirmed that the pari-mutuel wagering no longer enjoys big interest among the guests of the entertainment venue. The dog track was granted a decoupling plan which attempts to put an end to the currently ongoing greyhound races and keep the main source of income for the casino. The slot machines operating on the site of the venue are considered the more profitable option and this is why the decision is to keep them.
The Department of Business and Professional Regulation which keeps an eye on the gambling industry through its Division of Pari-Mutuel Wagering gave the nod to the discontinuation of the dog races in the venue. Being granted this permission was considered a practical move and the casino venue was more than content with the course of events, as this means that they will have the opportunity to focus on further developing their most successful mean of attracting customers and earning a profit. Jeff Kottkamp, former Lt. Gov. and current General Counsel of the Association admits that there was indeed a fault in the state's policy.
He said that the state of Miami should not have allowed the venue to stop operating the racing track and keep the casino with slot machines, so this is why he supports the motion to intervene. There are no signs that Magic City Casino is able to meet the necessary qualifications which are needed for converting to summer jai alai. It is the only greyhound race track currently functioning and open for business in Miami. The motion also says that the Legislature could not give its permission for the conversion of a pari-mutuel venue to become a summer jai alai.