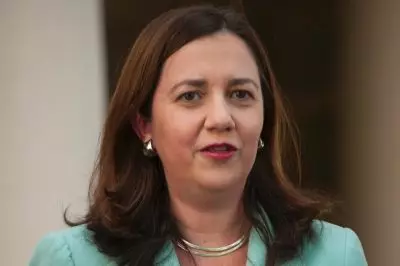 The Queensland government in Australia has dismissed the plans for constructing a $3 billion casino, located on the Gold Coast's Southport Spit. The Premier Annastacia Palaszczuk expressed her concerns with the environmental side of the matter in this sudden turn of events.
Only a couple of months ago Palaszczuk stood firmly behind her words that the best place to build and operate a casino resort is at the Southport Spit. She was planning to give the green light to the massive project in Queensland and the time seemed right, but, apparently, she has changed her mind. According to her, the parkland site of the future casino is better to be preserved for the future generations. She said that this was also the desire of the community and in the process of discussing the project some transport issues also occurred. This had eventually led to the rejection of the plan and the dismissing of the initial project.
She has finally decided to agree with the public that the site deserves to be preserved in its natural state and while she was making her announcement at the Currumbin RSL town hall meeting, there was a round of applause for her. The cheering in the crowd came from more than twenty people wearing yellow shirts with the "Stop the Spit Sell-Off" print on them. The project was intended to be built by the Chinese-listed ASF Consortium. This is the second time when the government of Palaszczuk dismisses the Consortium close to the finish line.
The first time was about two years ago when ASF proposed to build a A$7 billion resort on the man-made Wavebreak Island, which is located in the Southport Broadwater. Then the Premier came into power in 2015 and promptly put an end to the development project. When they have estimated the current project, the government has come to the conclusion that the construction will cost more than expected. There would have been five high-rise towers on the site, which would inevitably equal an increase in the taxes which locals have to pay in order to fund transport solutions.
The interesting turn of events is part of a pattern typical for the government since it was the one proposing ASF as the preferred developer of the casino project on the Southport Spit. The difference this time is that this second time the amount of money invested by the Consortium is not that big – a mere A$20 million were spent so far on this proposal. The project was expected to help the infrastructural development and to bring attention and tourist traffic to the area. It was forecast to bring revenue of more than A$700 million, and the project would have opened 13,000 permanent job positions.