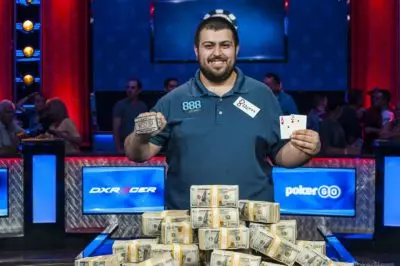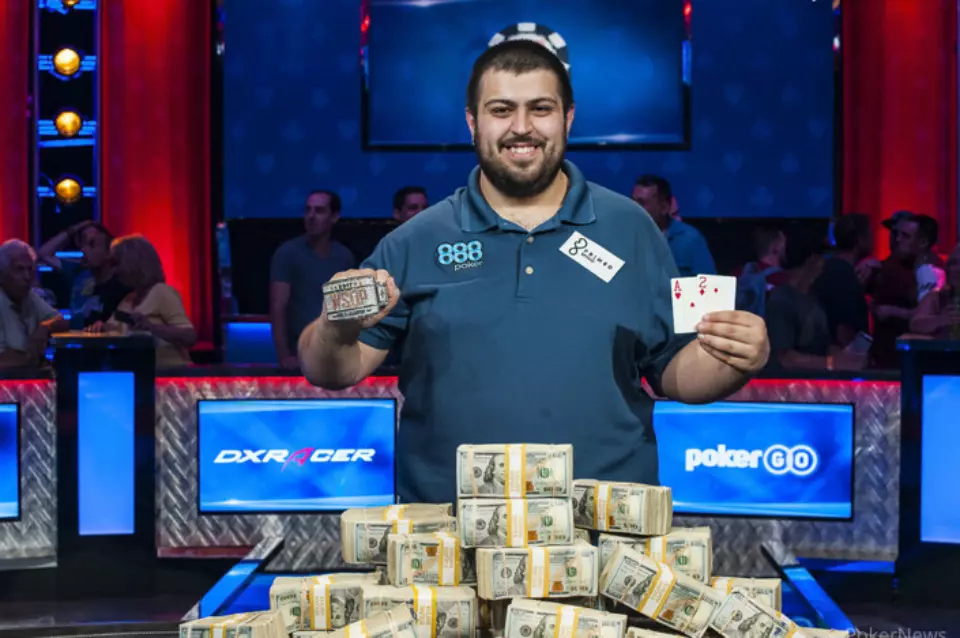 The winner of the 2017 World Series of Poker Main Event is Scott Blumstein and he managed to bring home the impressive $8,150,000 and a shiny gold bracelet from the tournament, but he was not the only one benefiting from the big prize with his name on it.
As it became known, each of the four close friends of Blumstein's spared $60 to add to his $10,000 tournament buy-in, and this is why the winner has decided to give each of them $40,750. This sign of appreciation towards Peter Gerolamo, Aldo Boscia, John Scuteri, and Nick Muldrow comes as the most logical step after the four friends wanted to become more invested in the whole experience. Since 25-year-old Blumstein is fairly new to the world of live poker and this is the first Main Event he participates in, he wanted them to have a sweat along with him.
This practice for selling a part of the buy-in is common among poker players, as it alleviates some of the pressure of investing a huge amount of money into the tournament and it can prove to be beneficial to all parties involved once the player wins one of the big prizes. Other people involved in the big prize are the owner of a bagel shop, to whom Blumstein's father sold half a percent, and a fellow poker enthusiast who happens to be 93 years old and a friend of his grandfather, who has two percent.
When they saw that Blumstein is going deep in the tournament, his friends decided to fly to Las Vegas and support him in real life. They had their special "Team Blumstein Final Table '17" t-shirts showing their appreciation towards their friend and they were cheering for him from their seats at the final table rail. At the Main Event itself, Blumstein was one of the leaders and he began the final table game with the chip lead, holding 97,250,000 in chips. He was ahead of one of the most cherished poker player on the table, the 64-year-old John Hesp coming straight from the UK.
Daniel Ott had 26,475,000, while Benjamin Pollak had amassed 35,175,000 in chips at the beginning of the final table. The next two days of the crucial battle were more than easy for the eventual winner, as lady luck was on his side the whole time. There was also a successful three-barrel bluff performed by Blumstein himself involving king-high against Daniel Ott, which further helped him move upwards to the top position on the leaderboard. Ott finished the Main Event as a runner-up and won his biggest prize in his poker career so far – $4,700,000.