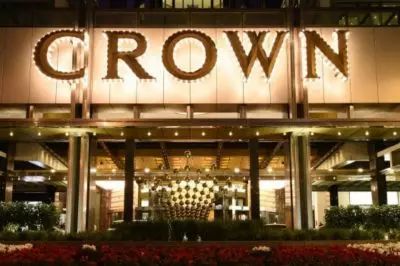 Events around Crown Resorts policy and employees have been more than dynamic recently. The Vice-Chairman of Wynn Macau, a rival casino operator expressed his negative opinion regarding the collecting of debts which the casino operator performed in China.
This topic has caused a lot of talking in the gambling industry, because of the controversial nature it has. According to sources, Crown decided to go on a very obvious path with their debt gathering and they sent a very well-visible group of people to finish the task. Allan Zeman, the Vice-President of a rival casino operator Wynn Macau, recently said in an interview for The Australian Financial Review that this was probably Crown's biggest mistake in the process.
He said that the actions can be best defined as illegal since mainland China has a strict policy of gambling prohibition and such is not allowed. And yet Crown Resort's group of employees amounted to 12-14 people, who were going around and trying to collect the debts of VIP gamblers located there. Zeman judged the casino operator's decision to do so as against the law and a way to promote the casino industry in a country, which is not welcoming it in the first place.
The Vice-President also added that it is a common practice for junket operators to collect their own debts. However, making trips all around mainland China with the sole purpose to amass the debts from VIP gamblers is not something which will remain unnoticed by the population of the country. When asked for comment on the situation and Zeman's words, the representatives of Crown Resorts refused to say a thing.
As it could be recalled, about a month ago the Shanghai Baoshan District Court convicted nineteen Crown employees with various gambling related crimes. As many as 17 currents and two former employees were sentenced to nine months of imprisonment after they were found guilty of marketing casinos, organizing overseas gambling trips for more than 10 people and deriving profits from it, which is all considered illicit in China. Jason O'Connor, Senior Executive was also jailed for giving his permission for these actions.
However, as it turns out, three of the junior employees have already been released from custody and the rest of the staff should leave jail behind in the next 30 days. More than $1.7 million was the fine which the casino operator had to pay. Zeman expressed his concerns that Crown Resorts is only one of the many companies working in the gray area of Chinese gambling industry and these imprisonments, while still a merciful measure, were intended as a warning for everybody else still operating illegally and performing illicit actions.