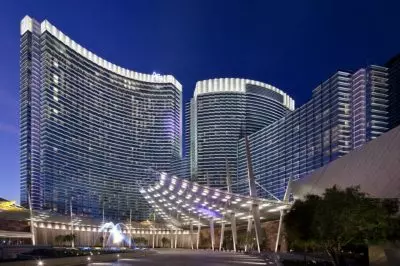 Poker Central announced the start of Poker Masters High Roller Tournament Series, scheduled to kick off on 13th September at Aria Resort & Casino in Las Vegas, crowning the Poker Masters Champion on 20th September. PokerGo will live stream the event, which features four $50,000 buy-in events and one final $100,000 buy-in tournament.
The WSOP Main Event for this summer is coming to its end, which gave rise to the debut of Poker Masters Series. The tournament will continue for 5 days, over which the players will compete for the Poker Masters Champion title, healthy cash prize and the Poker Masters Purple Jacket, which is specially designed by the leading fashion designer Waraire Boswell. The number of entries will determine the amount of the prize pool, but it is expected to reach a sturdy level.
The organizers of the event explained that there will be no limitations in terms of the number of players, who can enter at the different stages of the competition. But the advantage for the players, who sign up on time will be that they will not pay for a rake, while the ones, who decide to join the field later will be charged for a rake.
The four $50,000 buy-in events will take place in the first four consecutive days of the event, while the final $100,000 buy-in competition will kick off on 18th September and determine the winner of the event on 20th September.
Similar to the Super High Roller Bowl, the players will receive 30 seconds time to take their decisions, as shot clocks will be added to the poker tables. Throughout every event, the players will receive 60 seconds time extension.
The poker enthusiasts will be able to closely follow the event, as it will be live streamed by the Poker Central-owned PokerGo. People will have access to the event's content from 13th to 20th September, besides Sunday, 17th September.
The organizers explained that the first four $50,000 buy-in events will give players a single re-entry option, but the $100,000 buy-in event allows no re-entries, as it is the final one.
The event is expected to attract players from all over the world, who will occupy the poker tables. The host of the event is ARIA Resort & Casino, being one of the most favorable poker venues in Las Vegas. In an interview, Sean McCormack, director of poker operations for ARIA Resort & Casino commented that this is not the first time, in which the casino resort welcomes such a high roller event and he expressed his enthusiasm from the upcoming Poker Masters Tournament.