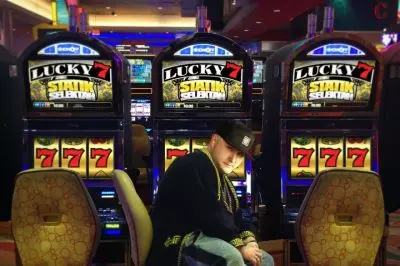 On Tuesday, 18th July, supporters of the coin-operated entertainment arcade machines in Gloucester expressed their desire for a change in the state's gaming legal framework, so that it will allow such arcade venues to operate within the confines of the law, without fearing possible shutdowns.
In 2013, the former now Attorney General Martha Coakley shut down two Lucky 7 arcades in Gloucester and at the Liberty Tree Mall as a severe crackdown, aiming to restrict illegal gambling practices in the region. At that time Massachusetts came under the spotlight, as it tightened its law regarding gambling practices, so that any type of slot machines were announced to be illegal.
The coin-operated arcade machines in question were owned by Rosalie and Sam Parisi, who discovered the adult arcades during one of their vacations. Under the legal framework, though, these coin-operated arcades for adults are a variation of a slot machine and Coakley shut them down and brought accusations against the Parisis.
In response to these accusations, the couple explained that their arcades are skill-based, but not dependent on luck, which means that they remained fully compliant with the law and their arcades are unreasonably shut down.
At a hearing on Tuesday, 18th July, the couple explained that they were treated like actual criminals, even though they did not abuse the law in any way. Many people also supported Parisi family, claiming that the law is confusing and ambiguous on the matter.
The Parisis expressed their concerns that the law is not enforced equally to all the owners of entertainment venues throughout the state, as there are much more similar arcade games, which are allowed to operate.
Following the hearing, Senate Minority Leader Bruce Tarr, R-Gloucester is reported to have filed a bill, seeking to allow the re-opening of the Lucky 7 arcade machines by clarifying the ambiguities in the existing law. He admitted that Parisi family and their business went into many troubles due to these ambiguities.
Tarr's bill, though, expects to meet substantial opposition by casino operators and lawmakers, as it may jeopardize the state's casino industry, by attracting the flow of customers. This, on the other hand, means that the total turnover, generated by the casino facilities, will be reduced.
According to the proponents of the bill, the arcade machines do not threaten the casino industry in any way, as these are completely different and the people, who are attached to the casino games will continue visiting the casinos. Hence, it seems that there is a hope for the bill to pass.