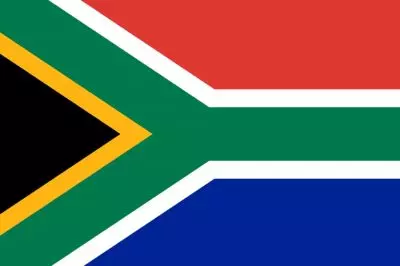 The gambling industry in South Africa seems to mark a considerable growth year-on-year, opening a great potential for development of all aspects of the trade, despite the harsh restrictions on the online gambling sector throughout the country.
The South African market has always been one of the biggest gambling markets. Even though gambling was tightly restricted for many years, the trade did not witness any slowdown, but even the opposite. Over the years, the issues have undergone many changes. The National Act of 2004 banned online gambling, assigning the watchdog task to the national Gambling Board. The gambling industry in the country is strictly monitored by the National Gambling Board and the main reasons for the excessive control are the concerns regarding any social ills and illegal practices such as money laundering.
Nevertheless, the trade is in its rise in South Africa and this can be easily observed in the official report, issued by the National Gambling Board, which represents South Africa's total gambling turnover for the 2016 fiscal year.
According to the report, the country's total income only from gambling is estimated to be R 358 359 106 940. The highest share comes from the land-based casinos, which contribute 77.1%, or R 276 470 527 058 to the country's treasury. The next on the list comes betting on sports with 10% (R 35 711 517 643) of the total turnover, followed by the limited payout machines (LMPs) with 8.1% share (R 29 130 181 794) and bingo – with only 4.8% share (R 17 046 880 446) to the country's total turnover.
Following the rapid pace of this development, the country has the potential to develop its gambling market for the next coming four years significantly. The aforementioned figures, though, represent only the amount, generated by legal gambling activities. Online gambling throughout the country is outlawed, but it exists. Hence, the country's budget suffers a significant leakage of money, as many players do not comply with the ban.
The reasons for the restriction over online gambling in South Africa are the raising concerns about social problems and money laundering.That is the reason why the country tightened its policy when it comes to online gambling. In contrast to all the other countries in Africa and worldwide, which are liberalizing the online gambling market, South Africa looks for adequate measures to efficiently restrict it.
This may turn out to be a hard task for the local government, as players can still visit online casino websites, which are based elsewhere but South Africa. Thus, the government seems to be unable to completely stop this practice and it might be even a good perspective for it to benefit from the great potential, which the rising online gambling industry hides.