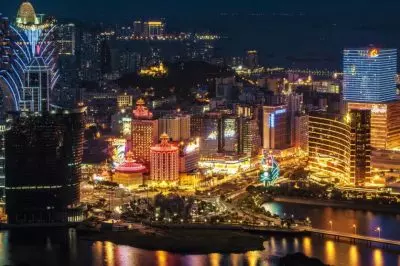 GGRAsia reported that Kwok Chi Chung, the president of Macau's Association of Gaming and Entertainment Promoters, suggested that the threshold for the newly-registered casino junkets in Macau should be significantly increased in order to match the gross gaming product of the VIP casino operators and correspond to their income.
In an interview for GGRAsia, Mr Kwok explained that the junket casino operators can afford to pay higher capital deposit, as they marked a significant growth in the recent years. The main reason for the drastic jump of the capital deposit levels is to match the income of the casino junkets.
Under a law, adopted as far back as 2004, the casino junkets are obliged to pay MOP100,000 capital deposit. But since then, the overall situation changed drastically, which requires also a change in the requirements to the VIP gaming business.
According to a research, conducted by a gaming bureau, the casino junkets witnessed a considerable growth in terms of their income, estimated to be 16.8%. Hence, the current threshold should also be increased in order to correspond to the registered rebound.
Furthermore, Kwok Chi Chung told GGRAsia that the drastic increase in the capital deposit is within the means of the VIP junket promoters, suggesting a threshold of MOP50 million for the newcomers. This, on the other hand, is not valid for the already established junkets, who will keep their current deposit levels.
In fact, Mr Kwok gave rise to this idea during a TV discussion session, but then he did not provide any details regarding the reasons for this change. Earlier this year, Mr Kwok's association suggested the threshold to be raised to MOP10 million, but on Monday, 17th July, he explained that the VIP casino promoters can sustain as high capital deposit levels as MOP50 million.
It was even suggested that the levels of the capital deposits should be based on the individual financial situation of the junkets, but not to be a universal number valid for all. Another proposal, which came from Mr Kwok's association is concerning the licensing system. However, the government is in charge of the final decision.
In fact, it was 2015 when the Macau's casino regulator Gaming Inspection and Coordination Bureau announced that it will start work on setting new licensing rules for the junket casino operators as part of the Chinese anti-corruption campaign and now it seems that the idea gathers momentum.
The suggested changes are in unison with the operational scale of the junket operators. This, on the other hand, will give a boost to the country's economy. The whole idea is yet to be considered, but it seems that soon the casino junkets need to be ready to pay a higher price for entering Macau's enticing market.