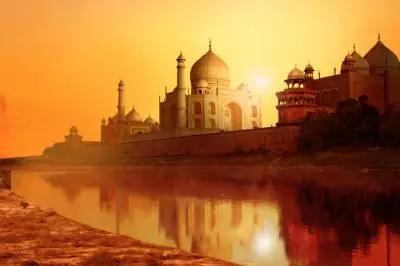 The India Express media reported that India's Sports Ministry placed the online sports betting issue on the table for discussion, considering the eventual regulation of the sports betting market.
It was stated that different government administrations came up with an idea, aiming to regulate the sports betting market, which is expected to generate a flow of money to the country's treasury. Even though the matter is still in its early stages, a ministry official shared in front of The India Express that an informal consultation has already taken place.
The idea of regulation the online sports betting market already found its proponents, who highlighted the United Kingdom's market as a role model. The ministry official, who supports the legalization of sports betting, explained that the UK has one of the best legal frameworks regarding gambling and it is worth to be used as an example.
The Sports Secretary Injeti Srinivas is said to be currently in England, discussing the conditions of the so-called Memorandum of Understanding. In a nutshell, the Memorandum is an agreement between the two countries, which indicates intended collaboration, aiming to understand the UK's legal online sports betting framework and introduce it in the Indian legal code.
Even though gambling is outlawed in India, it still exists. This leakage of money hits the economy of the country, as the money flow does not enter the country's treasury, but the shadow economy. It was explained that if the country regulates the sports betting market, the money will be used to financially support different sports.
Currently, sports betting is outlawed in India, except betting on horse racings, which is taxed at 28% according to the Indian Goods and Services Tax (GST). Thus, the regulation of the sports betting market can give a strong boost to the Indian economy.
It was explained that the Sports Ministry recognizes the possible threat of social ills, but the regulation of the sports betting market will bridge some gaps in the country's budget and support the development of the different sports.
It was the former Chief Justice R M Lodha, who gave rise to the idea of regulating the sports betting market in the country. In a report to the Supreme Court, Mr. Lodha explained that the Indian government can only benefit from such a move.
The ministry official, who preferred to remain anonymous, said in an interview to The India Express that the Sports Ministry has already started to work on designing the package of regulations, but it might take around 2 years before the Ministry is ready with the draft. It is still too early to outline the future of the sports betting industry in India, but it seems that the issue started to mark some progress.