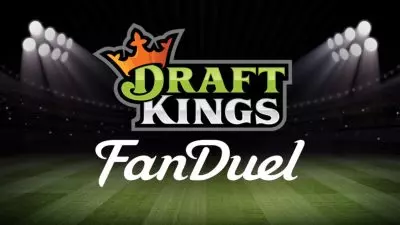 DraftKings and FanDuel have decided to put an end to their plan to combine the two companies. The powerful companies in the daily fantasy sports industry are no longer considering the idea to merge into one monster-company and effectively remove the bigger part of the competition in the field.
Their decision comes after a federal regulator warned them it will ban the deal from happening because it leaves no place for fair competition in the fantasy sports industry. At the beginning of the summer the Federal Trade Commission joined forces with Xavier Becerra and Karl A. Racine, the attorneys general of California and D.C. They said they will prevent the merger of the two companies from becoming reality since if the two companies combine they will make for the most of the market share, which leaves the rest of the smaller companies with no chance of survival in the field.
Back when the merger was initially proposed as a possibility, many antitrust specialists stated they have reservations that it will manage to go through. The only case in which this could possibly happen is if the two companies find a way to prove their businesses have no chance of survival without the combining they intend to do. The intentions of the Federal Trade Commission to ban the merger left the companies with two options for further action. They could either choose the expensive legal battle in an attempt to prove their righteousness or let go of the entire proposal and leave things as they are.
In a statement issued this Thursday Nigel Eccles, Chief Executive of FanDuel gave a brief explanation regarding the initial decision of the company. The merger which was first considered last November was aiming to further accelerate the development of products and lead the company ahead, which would, therefore, result in the welfare of the customers and the sports entertainment industry as a whole. The companies' decision to terminate the merger has been taken for the benefit of the company's shareholders and customers, and FanDuel will continue its existence as a self-standing company.
Jason Robins, the Chief Executive of DraftKings shared FanDuel's position regarding the companies' decision to put an end to their attempts to merge. He said the company is currently focused on further expanding its overseas markets and developing them. The global plans will allow the company to increase its popularity and attract more like-minded people and consumers. In the meantime the company continues to receive funding, since Eldridge Industries LLC managed to pour over $100 million in the promising company. The reason behind this decision might be the fact that Eldridge Industries is the proud owner of several media outlets, and Robins have plans for exploring this field as well.