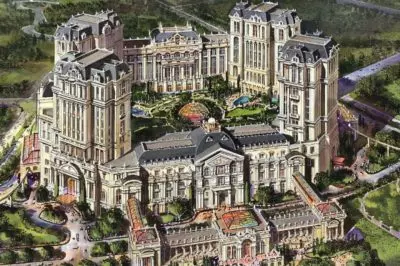 The suspension of construction which is currently going on at the site of new Grand Lisboa Palace has been going on for four weeks so far. The new casino resort which is being built in Cotai is experiencing a halt after an unfortunate event including a construction worker.
Macau's Labor Affairs Bureau ordered the construction to be stopped until further notice, following the death of one of the workers on site. On the 18th of June, a 47-year-old worker from mainland China passed away after falling 10 meters to his death. What is more than necessary now is the contractor to make all the related rectification works required at the construction site. Work safety compliances are also vital and their existence is currently being checked at the site, according to a spokesperson for the Bureau.
Depending on the results the experts find, they will make a decision when to allow the construction to resume. When asked for a comment on the current situation, the public relations department from Grand Lisboa Palace confirmed that the construction work at the casino resort is suspended at the moment. SJM Holdings Ltd., the casino operator responsible for the future resort had already submitted its detailed investigation report on the fatal accident which occurred on the 18th of June.
The public relations department added that they are going to continue their cooperation with the Bureau for further inspections and make sure there is strict compliance with all safety requirements. This should be done by each and every of the casino's contractors and subcontractors at the site. When asked when the construction works are expected to resume, SJM Holdings refused to give a comment.
The new resort project is estimated to cost HK$36 billion (US$4.63 billion), and Ambrose So Shu Fai, the company's Chief Executive confirmed to media back in May this year that the Cotai project will be open to the public in the second half of 2018. The Grand Lisboa Palace will have a total of around 2,000 hotel rooms and suites available for booking, facilities for meetings and conferences, a wide variety of retail options, as well as many restaurants and entertainment venues. It will also feature a casino, according to an annual report for 2016.
In the project, it is clearly visible that the resort will include several hotel towers bearing the insignia "Grand Lisboa Palace", "Palazzo Versace", and "Karl Lagerfeld". Angela Leong On Kei, Executive Director of SJM Holdings, stated that VIP play will be one of the most prominent features of the casino operations on site. VIP gaming will be implemented in the renovations and designs at the property.