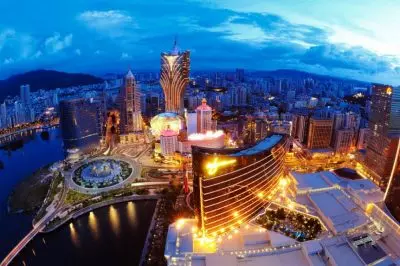 The gaming permits of the six current casino operators in Macau are expected to expire on various dates between 2020 and 2022 and there is little to none clarity regarding what is going to happen after they do. Investors are not yet sure what the outcome of this expiration is going to be.
Several notes from investment analysts are stating this is in their messages issued after the comments made on Monday. Lionel Leong Vai Tac, the City's Secretary for Economy and Finance raised the awareness on the licensing issue which is due to happen in the gambling hub of Asia. According to Leong, the government of Macau is planning on analyzing numerous different solutions to the problem. One of them is the possibility of legal amendment to existing terms and conditions
The present three concessions and three sub-concessions can have their licenses extended in increments of time to up to five extra years from the time of their original expiration, which is going to happen around 2020 and 2022. In the current circumstances, regional competition in the gambling field in Macau is intensifying and the conditions have changed. They are no longer the same as when the government of the city had granted the current permissions to the industry.
The ever-changing dynamic field needs new rules and it should be updated. Ultimately a new concession process should take place, including a new public tender. Once a gaming concession contract expires, the new concession must be granted via a public tender. The concession system, in its essence, is a privileged activity and there should be a deadline places on it. It belongs to the government as a part of the public economy, and a new tender will apparently have new conditions that the government is going to impose in accordance with the public interest.
According to Sanford Bernstein analysts Vitaly Umansky, Zhen Gong and Yang Xie, the chances are that the government will run a request for proposal in one form or another and this process will have criteria which will make the currently existing concessionaires the evident winners of new concessions. This is likely to happen under new terms and conditions, with a potential for economic costs.
Since the expiry dates for the current gaming licenses fall beyond the end of the current term of Fernando Chui Sai On, Macau's Chief Executive there is little to be done. His five-year term will be his last one because he could not run for a third consecutive term as a Chief Executive. One of the most likely scenarios is increasing the taxes on mass play which will consequently impact the gross gaming revenue, as well as a required investment in more non-gaming developments.