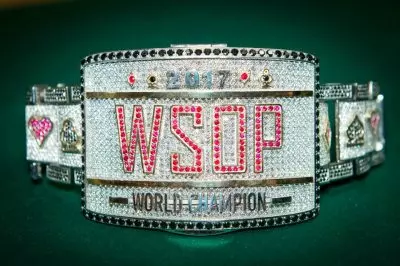 The Main Event at the 2017 World Series of Poker is officially declared to be the biggest for the last ten years. According to the last check ups, there have been more than 4,260 poker players present at Day 1C of the event, which was this Monday. This was the third and final starting day of the 2017 Main Event.
The total number of entrants in the World Series of Poker tournament swelled up to 7,221, which marks the third-highest participation in the history of the World Series of Poker, as well as the biggest total ever since 2010. Jack Effel, Director of the tournament was ecstatic about the big interest towards the poker main event and the hundreds of people wanting to participate in it.
Since this is the Main Event, poker pros from near and far came to show their best game and see their fellow players on the tables, contributing to the overall fun atmosphere. Bracelet winner Eric Baldwin said that the numbers are so high which makes the whole event much more entertaining.
Day 1C will remain in the records as the largest single-day field in the history of the Main Event. The 4,262 players arrived at the venue and filled the space with their exciting presence and chatter. Last year's record-setting participation was 4,240 poker players on the felt, and this year definitely bested it. Day 1A happened on Saturday and for it came 795 people.
In Day 1B there were 2,164 poker players entering the venue of the World Series of Poker Main Event, ready to conquer the top positions and leave with mind-blowing winnings. The combined number of poker players have been topped only two times before. The first time this happened was in 2010 when the WSOP Main Event saw the entrance of 7,319 people. The second time is still an all-time best – in 2006 a staggering 8,773 players ponied up the $10,000 entry fee in hope of becoming the next millionaire in the poker world.
The unofficial leader from Day 1C is Jerome Brion, who managed to bag up 248,000 in chips. Some of the rest surrounding the top position are Rudy Sawa with 238,600, Carl Carodenuto – 237,800, Jason Mann – 236,000, Eric Nathan – 228,500, Adam Levy – 220,700 and Natasha Mercier with 218,000. As many as 3,300 poker pros bagged up chips this Monday, and this number added up to the 576 who have the lead from Day 1A and the 1,643 who advanced from Day 1B, makes for a total of 5,500 players still in contention.
The new champion will earn $8,150,000 and their name will be known in just two weeks. The other nine players at the official final table will win a million dollars at least.