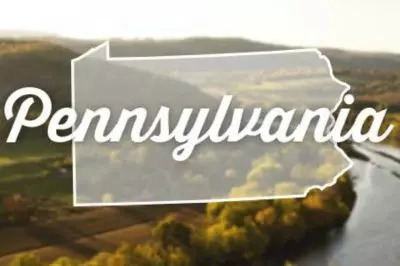 Pennsylvania is on the verge of big changes when it comes to the gambling industry, as Democratic Gov. Tom Wolf and leaders of the Republican-controlled Legislature are discussing the legislation to further develop the gambling industry in the state.
Well-known as the nation's runner-up casino state, Pennsylvania is in desperate need of funds. The government of the state is experiencing its biggest cash shortfall since the recession and the easiest way to solve this insufficiency is through making a good use of the gambling field. The government's yawning deficit is polarizing the opinions of the officials, and there are heavy negotiations going on. The disagreements over the further expanding of the gambling industry are already at the forefront of the current negotiations.
Mike Turzai, a Republican House Speaker of Allegheny County, said that there hasn't been reached final agreements in the private ongoing negotiations between the leaders of the Republican-controlled Legislature and the Democratic Gov. Tom Wolf. According to him, the primary issue is the amount of expansion the opposite sides aim to reach. The heavily lobbied legislation has been going on for the last two months and competing measures have passed the House and Senate. Among them, there is a jumble of concepts offering a combination of license fees and taxes on gambling losses, which are all aimed at amassing the capital in the state budget.
The negotiations which are held behind closed doors have not yet produced an actual draft of the legislation. The legislation in question is part of a wider budget agreement which has the main purpose to fill the void in the state allotment. The two chamber and Democratic Gov. Tom Wolf would still have to give their approval to any compromise measure proposed by the officials. According to the initial estimations, the primary issue for the negotiators is expanding gambling.
Mike Turzai has stated on numerous occasions that there is no need to increase the taxes in order to fill the void and it is not necessary to balance the spending plan amounting to $32 billion. The leaders of the Senate claim that as much as $2.2 billion is needed to make up for the two-year projected deficit. The response to this statement was immediate, as Turzai contended the amount of money necessary is not quite that high.
Some of the elements which are currently being discussed by the officials are the implementing of gambling at bars, by means of placing a slot machine-style gambling terminal in a bar, hotel, restaurant, truck stop or fraternal club. Another proposition is the developing of satellite casinos, which will allow each of the 10 larger casinos to place up to 700 slot machines and 100 table games at a facility that is not within 25 miles of another casino.