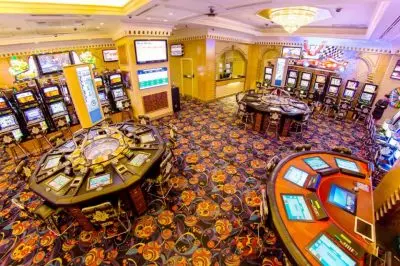 Jones Lang LaSalle, the global real estate services company, recently announced that Vietnam is becoming more and more attractive to the international global casino operators. This statement comes after the government issued a decree that paves the way for certain domestic casinos to accept bets from Vietnamese gamblers.
This 50-page decree has a three-year trial period and it came into effect on the 15th of March. In it, it is stated that it allows citizens older than 21 years to enter local casinos and gamble. The players will also have to have a monthly income of at least VN$10 million (US$443), according to the news agency AFP. Vietnamese will be welcomed to gamble only in casino venues with a total capital investment amounting to at least US$2 billion. This authorization has not yet been applied to local resorts, however.
The decree states that eligible venues should have spent this amount of money on both gaming and non-gaming facilities. For a 24-hour casino pass, local gambling enthusiasts will have to pay VN$ 1 million, whereas for a month-long pass the amount of money will swell to VN$25 million. Due to this recent lift of the casino ban international casinos have become interested in the new market.
In a recent report written by the hotels and hospitality group of Jones Lang LaSalle, the company announces that in order to boost their revenues and increase their profits numerous hotels across the country have made the decision to add electronic gaming to their venues. In the report, it was also noted that another destination which is likely to benefit from the new casino operations in the next few years is the southern resort island of Phu Quo. Potential casino developments have also been mentioned to happen in Da Nang and Hoi An.
Ho Tram Grand finished its first phase in July 2013 and opened for the public with an impressive party. In October 2015 the Ho Tram Strip put the final touch to its estate with the opening of The Bluffs, which is a golf course boasting 18 holes in total. The designer of the course is the golfer Greg Norman himself. At the moment the Ho Tram Grand is building a second tower with as many as 559 rooms for public use. The tower is nicknamed The Beach Club and its promoter claims it is specifically designed to further expand the entertainment amenities at the resort.
The venue is expected to begin welcoming guests in October 2018. The report states that with the right planning financial success could be achieved and international investors will continue showing interest and pursue future opportunities in Vietnam.