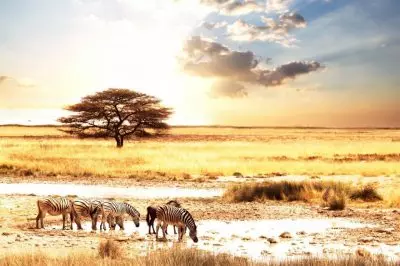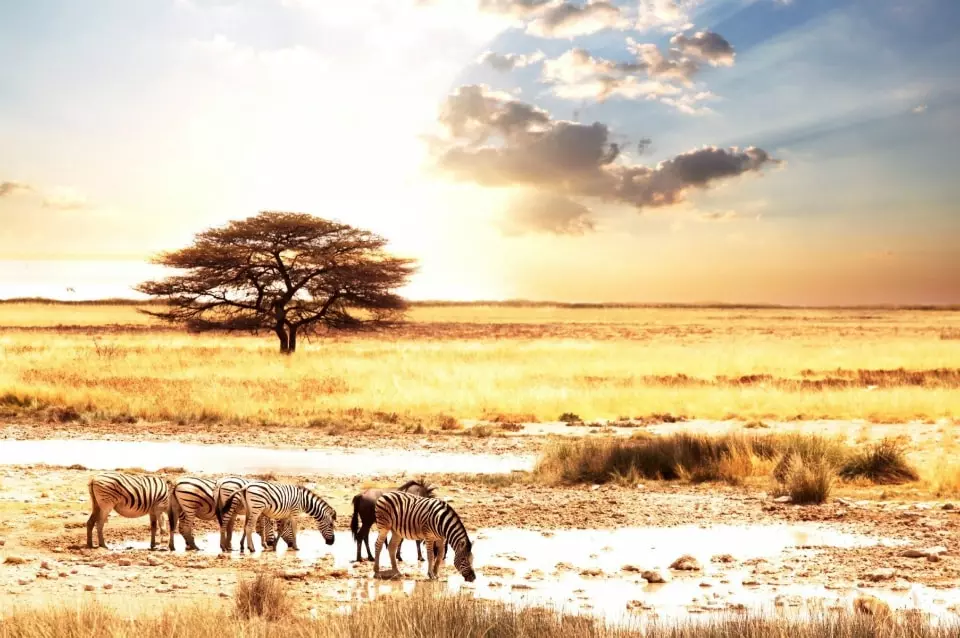 To many, Africa is an exotic destination for the most adventurous ones. However, an online gambling industry representative would call Africa the next possibly very big market.
Online betting and gaming is a well-developed, generally well-functioning, and growingly regulated industry in Europe. This is why Europe and European jurisdictions have long been pointed to as a good example of the development of that particular sector.
But if we put aside Europe's iGaming industry for a second and turn our attention to emerging markets in other parts of the world, Africa will strike as that one part of the world where analysts believe Internet gaming and sports betting are growing with rapid pace and will continue evolving and developing.
There are several reasons why online gambling has been gaining popularity on the continent in recent years. On the one hand, it has become easier and easier for people to access such type of offering due to the increasing penetration of the Internet and smartphones. This, just as in any other part of the world, has made placing a bet on one sports event or another or playing one popular casino game or another much more convenient.
Here it is also important to note that the generation of twenty- and thirty-somethings represents the leading online gambling demographic in Africa as members of the group are the heaviest smartphone users.
Of all types of regulated and unregulated gambling offering available to Africans, sports betting has established itself as the leading vertical. Although it is impossible to give accurate information about the size of Africa's sports betting market both in terms of bets placed and revenue generated, one thing is for sure, the market is worth millions of dollars.
Sports betting, online sports betting included, is a vibrant and dynamic industry across the continent and Africans' growing interest in the English Premier League has been fueling that sector's positive development. Simply watching football matches has become insufficient for many. African football fans, similarly to their counterparts from other parts of the world, have become more and more eager to place a bet or two and thus celebrate their love for the game, to demonstrate the attention and the urge for prediction of the average bettor, and to possibly win big or not that big.
It has not been on rare occasion that gambling has turned into a profitable trade in parts of the world distinguished by low income and high unemployment rates. It is no secret to anyone that Africa is a region where places of extreme poverty are not scarce. Sports betting and other gambling options offer the possibility of winning quick money. And the penetration of the Internet and smartphones makes gambling more convenient and easily accessed. As a result, Africa, just as other parts of the world with serious economic and other related issues, is poised to turn into a home to a growing and even thriving gambling industry.
Although online gaming and sports betting have enjoyed widespread popularity on the continent in the past several years, it can be said that there are three countries where the industry has shown rapid growth, with those being Kenya, Nigeria, and South Africa.
Kenya
Kenya has one very good reason to be seen as one of Africa's big online gambling jurisdictions. The East African country has recently reported an unprecedented mobile penetration rate of 83%, with a smartphone diffusion rate of around 60%, more than anywhere else in Africa. What is more, it seems that the number of mobile payment transactions, including gambling-related ones, has increased exponentially in recent years.
Kenya is the third largest gambling market in Africa and its mobile usage rates have certainly created excellent conditions for further development of the industry, particularly of its remote sector. The country is already home to some big industry names, which means that news about its potential is spreading in the right direction.
Despite the positive picture presented above, it should be said that it was marred by the recent announcement that Kenya's President Uhuru Kenyatta has signed into law a bill that requires all gambling operators to pay a 35% tax on their revenue in addition to the 30% corporate income tax paid by all Kenya-facing companies. The new tax regime is imposing an absurdly high rate and judging from previous instances of governments taking such a step, this does not bode very well for the local gambling market, particularly its remote sector.
Nigeria
Nigeria has become Africa's second biggest market, with revenue of around NGN4 billion ($12.7 million) in 2016. The country has strict regulations on what is legal and what is not in terms of gambling. However, just as in other parts of the continent, sports betting is legal in the country. What is more, sports betting is a big thing in the country.
The local market has increased from just a single betting operator a decade ago to more than 20 legally operating companies. This means that demand for this type of offering is considerable and has the potential to increase even further.
South Africa
South Africa has established itself as the continent's most profitable gambling jurisdiction. Its market was worth R26.3 billion ($2 billion) in 2016. That figure included revenue from the country's land-based casino industry, sports betting, the National Lottery, bingo, and the so-called Limited Payout Machines.
Sports betting, online offering included, could be defined as South Africa's fastest growing sector. According to a report by Research and Markets, the amount of R358.4 billion ($27.2 billion) was wagered in the 2015/2016 reviewed period.
While online sports betting is legal and popular segment in the country, other forms of iGaming are prohibited. What is more, South African regulators have recently announced that stricter measures would be taken against violators of the rules.
The country's Trade and Industry Department has recently confiscated R1.25 million in illegal gambling winnings. Concerns over iGaming being used to mask illicit financial flows and growing problem gambling rates have urged regulators into introducing improved monitoring practices and heavier sanctions.
Conclusion
There is a clear demand for online gambling in Africa and experts believe that demand can be satisfied through an omni-channel approach. In other words, it may be a good idea for existing operators with retail operations to take advantage of the mobile and Internet penetration to convert their retail customers to their online offering and thus further grow the industry in Africa.