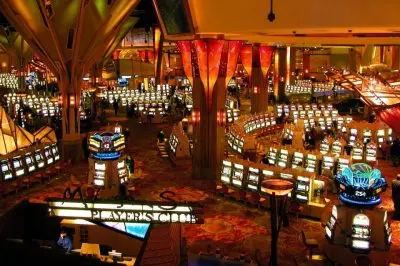 Governor Dannel P. Malloy's approval for a third tribal-owned satellite casino to be opened in East Windsor ruffled some feathers, as it is seen as giving more privileges to the Mohegan and Mashantucket Pequot tribal nations, while stealing the flow of customers from the MGM Resorts International-owned entertainment centre, which is still under construction.
Gov. Malloy gave a green light to the tribal nations to open another casino in East Windsor, which is expected to blunt the potential competitive power of the MGM Resorts International entertainment centre, in which $950 million is invested. This, on the other hand, provoked the MGM Resorts casino operators, who promised to struggle for their rights in the court.
Mr. Malloy explained that he signed the casino expansion legislation, driven by the idea to decrease the unemployment rate in Connecticut and secure higher revenue income for the state. However, Gov. Malloy still did not sign the sports betting, which is a must step for it to enter the state House of Representatives.
The legislation, which Malloy signed will reap 25% in tax revenues from slot games, and 25% more extra from all the other games. Based on that, the casino expansion has won many proponents, as the state meets some financial difficulties. Thus, this seems to be a good way to fill the gap in the budget, or at least make it smaller.
On the other hand, every coin has two sides. The negative aspect of the casino expansion is that the state is seen to give a more favorable position to the two tribal nations, which invoked some bad reactions by MGM Resorts operators. They explained that the casino market in the state should be open to bids from all operators. This opens the potential for the state to generate even more funds and to strike the best deal.
MGM headed to the court the moment when the legislators approved the tribal nations' project for the satellite casino. A federal appeals court backed up the decision of Connecticut lawmakers, even though it was admitted that chances for MGM Resorts to compete were unreasonably denied.
Market experts even explained that signing a legislation with a specific location for the construction of the third casino may even play a practical joke to the state and reinforce the positions of MGM Resorts, which appear to be the wronged victims in this situation.
It seems that there is no right and wrong decision in this delicate situation, as the state will take certain risks in both cases. Malloy's decision is seen by many as choosing certainty over hopes, as he secured a certain income to the state, instead of counting on probabilities.