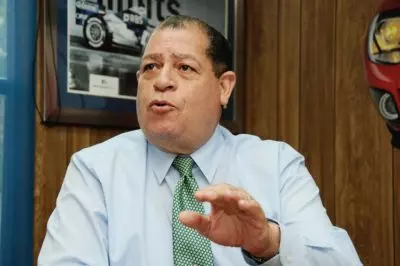 The recently-introduced legislations, related to the complex legal framework with regards to the remote gambling in Jamaica, are aiming to give a boost to the casino industry in the region, coaxing casino investors to enter the growing Jamaican casino market by offering a gold perspective for further development.
Audley Shaw, the Jamaican Finance Minister explained that the remote gambling in the region is opening good perspectives in front of casino investors. It was reported that more and more casino operators started to look at the rapidly developing Jamaican market.
Mr Shaw's speech at the 7th Carribean Gaming Show, which took place from 14th to 15th June, intended to beat the drums for the rising opportunities, attracting more casino investors to establish a gaming tradition, which is expected to stabilize the country's budget by generating additional money from tax revenues. Furthermore, the more investors enter the market, the bigger step forwards the industry will be able to undertake.
Market analysts explain that this is a good opportunity for the casino operators, having in mind that the online-gaming Jamaican market has remained untouched for a long time.
However, it was reported that there are already 2 leading casino operators, who are preparing to enter the Jamaican casino market. They already met with the Casino Commission and now they are preparing to apply for obtaining a permit.
According to a recent financial report, the country has witnessed considerable growth in terms of tax revenues, estimated to be J$111.25 billion, compared to the previous 2015/2016 fiscal year. This arouses hopes that the casino industry can have, in fact, a fair share of the country's budget.
Mr Shaw also explained that the government recognizes the impending danger of illicit activities such as money-laundering. Thus, the Finance Minister explained that stricter measures are yet to be added to the framework, under which the online casino operators need to operate. This will also prevent the casinos from possible misuse and illicit gaming.
Mr Shaw explained that casino operators and the government should team up in the fight against the outlawed activities, because these affect both the country's budget and the casino operators' income. Thus, both parties will benefit from the strict observation of the established framework. The government has already assigned the watchdog task to the Betting, Gaming and Lotteries Commission (BGLC).
The Jamaican legislators still have a lot of work on crafting the framework and bridging any loopholes in the industry-related package of legislation, but it already laid the foundation for the further development of the casino market in the country, which will improve the financial situation, by reaping taxes and fees. This, on the other hand, is a good opportunity for the casino operators to enter a fresh market, which potential is yet to be deployed.