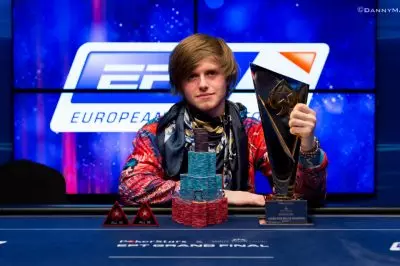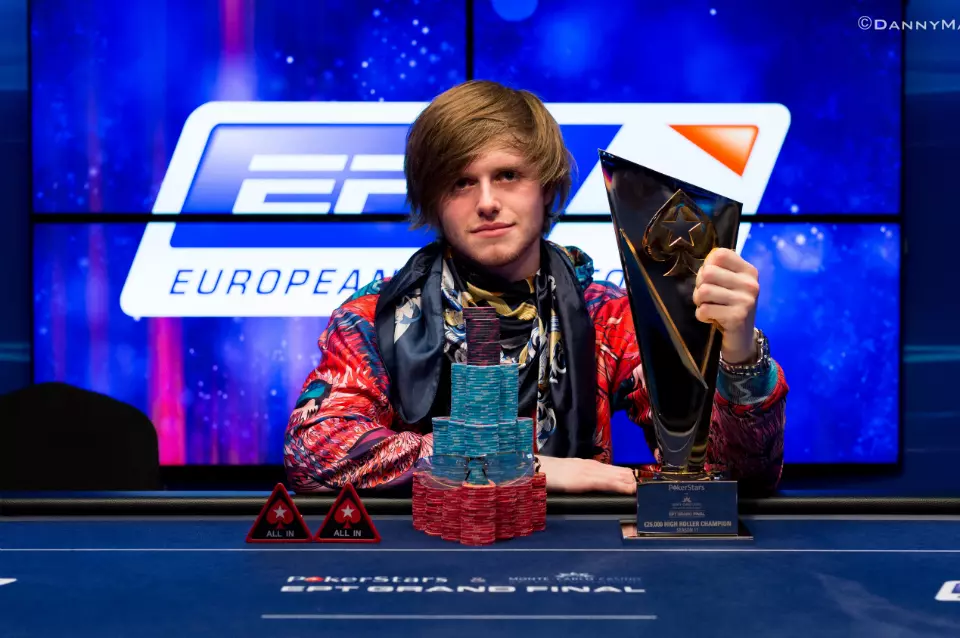 The 2017 PokerStars SCOOP Main Event has been won by Charlie "Epiphany77" Carrel, who managed to gain the upper hand over his opponents and bring $1,200,899 at home.
The Spring Championship of Online Poker, organized by PokerStars, was one of the events, which attracted many players all over the world to compete for the title and the huge prize. The registered entries for the Main Event was reported to be 693 in total. The championship reached the significant prize pool of $6,930,000, which was the main attention-nailer to the players.
Among all the players, who took a role in the championship, the name of Charlie Carrel appeared in the first place of all the players, who had a bite from the prize pool. He managed to outplay all the rest, by showing skills on the poker table. His runner-up is Harrison "gibler321" Gimbel, who earned $1,122,873 from the tournament.
Carrel entered the Main Event with a small stack of chips, but he managed to catch up during the middle phase of the game, when he eliminated Amundsgard and took all of his chips. Thus, he appeared to be the player with the biggest stack of chips in four-handed play.
His runner-up, Harrison "gibler321" Gimbel, cut away "Garrin4e" and "th'Kick" and this sent him to the heads-up competition against Carrel. "Garrin4e" finished on the fourth position and took home $492,543, followed by "th'Kick", who walked off the table as the third "finalist" with $690,349 monetary prize.
In the competition for the title, Carrel and Gimbel needed to face against each other. What was most intriguing was that the two players had less than 5 chips difference. The two opponents decided to hit a deal and agreed on granting $1,122,874 for Gimbel and $1,100,900 for Carrel. The two were competing for the title and $100,000 more, which would be added to the granted amount of the winner.
Gimbel played all-in, having [Kh] and [9d]. Carrel, on the other hand, responded to the bet of his opponent and played call with [Jc] and [8c]. The cards on the board allotted Carrel the title, by winning over his opponent with a pair of [Jc] and [Jd].
The final table of the Main Event offered the two players the most common variation of poker, and namely No-Limit Hold'em. The game developed in an interesting and unexpected way, having in mind that Carrel managed to deal with players, who held big stacks of chips on the final table. Furthermore, he entered the heads-up with a slight difference from his opponent, but the cards, which appeared at last on the table gave him the title.