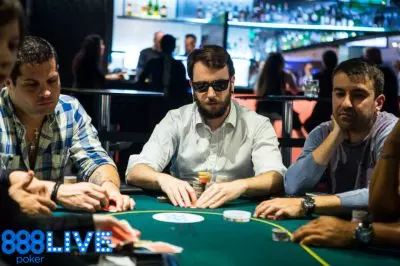 The 2017 888Live Poker Festival, which started on 11th May at Casino Barcelona, enjoys great interest on the part of the players, who are already outreaching the prize pool of some of the side events at ease, getting ready to break any records at the Main Event to be held from 18th to 22nd May.
Poker fans from over 30 countries headed to Barcelona in order to meet each other in a poker duel and grab a piece from the €700,000 guaranteed prize pool. The championship started with an opening event, in which 720 entries were registered and 81 players grabbed a monetary prize. Thus, it appeared that the guarantees for the €220 Opening Event were even exceeded. After the end of the Opening Event, the players will start to concentrate on the upcoming €2,200 High Roller and the Main Event.
The €220 Opening Event gave €138,240 in cash prizes and awarded Alejandro Vazquez Gomez with the biggest portion of the prize pool, said to be €11,775. The side events of the Opening Event also gave Munir Iqbal Sanchez the opportunity to grab a trophy of the Thunder Breeze and a monetary prize of €2,718. Due to the great interest in the event and the overcrowded poker tables, two of the side events were extended with a day.
The interest in the poker event is still growing with the coming €2,200 High Roller and the Main Event, which are expected to give a playing field to some well-known names in poker such as Cate Hall (female player of the year), as well as the 888poker Ambassadors, including Bruno "Foster" Politano, Kara Scott, Dominik Nitsche, Bruno Kawauti,Nicolau Villa Lobos, Sofia Lövgren and Natalie Hof. All of them are expected to appear at the long-awaited Main Event. The €2,200 High Roller starts on 17th May and Michael "The Grinder" Mizrachi is expected to have a seat at the poker tables.
Around 200 players qualified to participate in the Main Event and compete for a share of the guaranteed prize pool, which is €500,000. The Main Event buy-in is announced to be €1,100. The champion of the Main Event will be crowned on 22nd May, which will also put an end to the grandiose event in Barcelona.
It became clear that the destination of the poker tournament is also not just a random choice. Being one of the most attractive tourist destinations, the players will be able to enjoy not only the game, but also the perfect atmosphere. The festival witnessed significant development over the years, drawing the attention of more players. The champion will bring home a monetary prize, the title and a trophy.