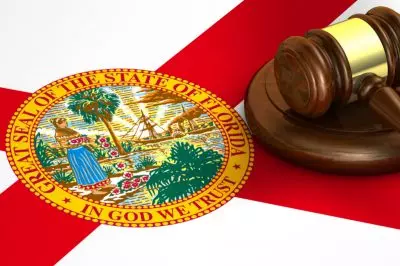 Expansion of gambling industry in Florida remains a taboo again this year after the negotiations in the House crashed.
This legislative session seems to be crowned with failure when it comes to the gambling bill, which tried to find a place in the new legislative system in Florida. This is the other year, out of many, in which the citizens if the gambling will not witness expansion. The unsuccessful attempt to pass the bill is seen as another failure to achieve agreement between the state's commercial, the tribal gaming operators and the opponents of the game.
What was the splitting wedge was the matter of the slot machines. The core of the problem was that the Senate suggested that slot machines should be legalized at pari-mutuels within the whole state of Florida, while the House was trying to keep the slots only in particular counties and namely, Miami-Dade and Broward, where slots are already legal. In fact, according to Bill Galvano, Senate's Chief Negotiator, the discussion about slot machines led to the failure of the negotiations.
Hence, the two bills, suggested by the House and the Senate were very different. This made it necessary for the members to look for a compromise. Bill Galvano added that in case that both the House and the Senate cannot get along each other when it comes to the slot issue, the Florida Supreme Court will be empowered to find the solution.
The bill that advanced at the hearings also touched the matter of daily fantasy sports (DFS). There are still two fantasy sports bills, which are not dismissed, but the lack of time will probably make them crash too. For now, the idea for regulating gambling and DFS in Florida seems to be sinking in the shadow.
But the inability of the state to come out with a solution about the gambling issues gives even greater uncertainty to the Seminole Tribe. The House and the Senate agreed to authorize the Seminoles' new gaming compact, which will allow the tribe's casinos to include roulette and craps as part of their game selection.
The Seminole tribe holds the monopoly over the house-banked card games. Namely, that became the reason for the Seminole tribe to accuse the state of breaching their monopoly. The interesting part is that its accusation was even backed up by federal courts. Despite this problem, the tribe still remains a key part of the state revenue income, since it pays around $20 million to the state. It is not clear how long the tribe will continue to pay for its monopoly, but the Barry Richard, the Tribe's Outside Counsel hinted that the payments depend on the states' decisions.