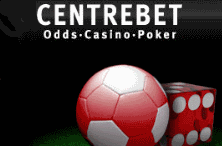 The popular Australian bookmaker, Centrebet has come out in the open against critics who are opposing the deal concerning naming rights with Penrith. Centrebet said that the lobbying groups against gambling sounded like "cracked records" in their arguments against the naming deal. Yesterday the Panthers announced the change of name of their home ground stadium to Centrebet Stadium Penrith. This sponsorship deal had also been reported by the Herald earlier in the month. The $1.5 million deal for five years duration that has been agreed to by both the parties makes the ground in western Sydney the first to be named after a bookmaker.
The NRL had earlier been criticized by Nick Xenophon, an anti-gambling campaigner senator, for allowing such a deal to take place. This criticism resulted in Centrebet responding sharply after it was confirmed yesterday. In the words of Neil Evans, who is a Centrebet spokesman, the anti-gambling protestors are starting to sound like cracked records. He also asked the critics why they don't conduct surveys with the common public and ask them how they feel about it.
Mark Arbib, the Australian Federal Minister for Sport, who is working along with representatives from all the seven of Australia's major sporting codes for making efforts to curb match-fixing, said that the Centrebet stadium deal wasn't much of a concern. A working party that is commissioned by Coalition of Major Professional Sports is preparing a report on the issue that is due for the coming month. Four other clubs in the NRL also have sponsorships from Centrebet, which will lead to an integrity agreement between all the other betting agencies that are associated with the game. The stadium deal has come as a boon for the Panthers, says the chief executive of the football club.