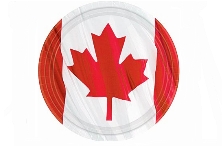 Quebec gaming commission's president, on Wednesday said that he was troubled by the allegations on his organization that they doctored a study that was critical of the government policy that goes against gambling. Denis Racicot, who is the head of the Alcohol, Racing and Gaming Commission of Quebec said that these are serious allegations and it troubles him that if they were true they would not be in keeping with the values of the organization. These explanations came a day after the Public Security Minister, Jacques Dupuis had ordered for a probe, an investigation to be carried out internally after a series of media reports that blamed the commission for fabricating a whitewash study to use as evidence at a lawsuit against the newly launched Loto-Quebec.
Gambling addicts allege that the Video Lottery Terminals are directly connected to pathological gambling and they blame the government for undermining the extent of the dangers that they face. It was confirmed by Dupuis on Wednesday that the investigation was being led by two of the province's police investigators, Gaston Landry and Roger Chartrand. They have been given the mandate to reach the bottom of what the organisation has been accused of. The report which was concerned with the effects, causes and circumstances of compulsive gambling had been commissioned in 2002 by the gaming commission and was subsequently handed in by four researchers doing independent research in the years that followed.
The report resurfaced in fall 2008 and was tabled at the Loto-Quebec trial that was on going. When the lead researcher of the study was called in to testify the validity of the reports that were presented, Yves Boisvert, who is an ethics professor at ENAP, said that the version tabled at the court wasn't the original version but a shorter and fabricated.