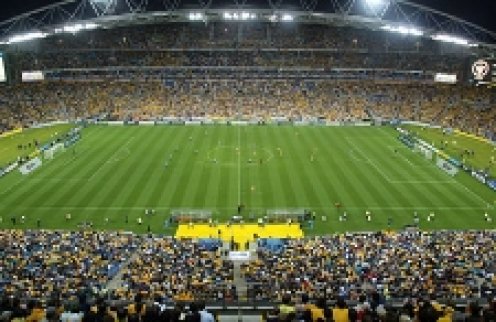 A situation developing in Australia which may result in some of the country's major stadiums named after gambling and gaming companies. Names such as Betfair Stadium, PartyGaming Cricket Ground and Centrebet Park may well become the norm in the coming future, which will lead to a flurry of sponsorship from the biggest betting and gambling companies to the development of such structures in various regions of Australia. It is likely that the initial push will be provided by the local companies themselves but the international powerhouses shouldn't be too late to join in.
Australia is currently one of the world's top 10 nations when it comes to gambling. Hence, it shouldn't come as a big surprise that the company names are tipped to adorn many major stadiums. Centrebet is being expected to lead the trend and PartyGaming from Europe should follow close on its heels. Betfair, which is owned by James Packer, will be building on the branding of Betfair Park. Centrebet has developed a branding that is a significant part of the country's gambling business with a multitude of advertisements on the TV and internet. Many people now look at it as a case of when rather than if a deal will be made with the local company.
The target list for the gambling companies is ready and featuring on the top are the home grounds of some of the cash strapped NRL teams. The NRL team The Penrith Panthers for instance are serious about having a deal finalized with Centrebet that will effectively change the name of their home stadium to Centrebet Stadium. Other businesses related to gambling are following the lead as well with horse racing already having some kind of a deal concerning naming rights deals along with tracks. There are also races that are named after brands from the gambling world like the Lasseters Cup.