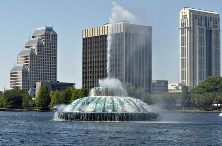 In a statement issued on Friday, Rick Scott, the Governor of Florida, denied allegations about him encouraging the establishment of Las Vegas like casino resorts in the state.
It had earlier been reported in newspapers that a couple of weeks after the Nov 2 elections the Governor had held a meeting with owners of a gaming company that is based in Nevada. The agenda of the meeting was believed to be Scott's willingness to having casino resorts which feature high stake gambling to be opened in the state of Florida around venues such as hotels and entertainment areas in a manner similar to those in Las Vegas.
In his statements Scott has vehemently denied making any such propositions and assured people that his position regarding gambling hasn't changed since his election campaigns where he opposed the expansion of gambling in his tenure.
The Governor said that the meeting in question that was scheduled with a casino operator named Sheldon Adelson who owns Las Vegas Sands Corp, was nothing but a stop while he was on his way to the meeting of the Governors Association which was to be held in San Diego. His spokesman later dismissed it as just an introductory meeting.
The company owned by Adelson has been constantly urging the government of Florida for getting the state imposed casino gambling ban uplifted and there are rumours that Adelson is willing to spend as much as $3 billion on a gambling project in Miami. It has been reported in prominent newspapers such as the St. Petersburg Times and Miami Herald that companies promoting gambling are expecting a hearing in the Florida Senate in upcoming weeks which might bring casino resorts to a few select locations like Miami and Tampa. It is interesting to note that these newspapers also quoted Scott saying that he was, "ready to look at it going forward."