If you happen to be planning your first trip to famous Las Vegas, Nevada with the hopes of hitting some of the best casinos, you most certainly would be interested in know which casinos are the most popular and famous.
Below is a list of the ten most famous casinos in Sin City and a short description of each.
1. The Venetian
The Venitian is a very large casino with over 2,500 slot and video poker machines, 115 gaming tables and a high stakes section consisting of twelve table games. This casino is architecturally amazing with its ornate Renaissance era-inspired look, complete with beautiful frescoes on the ceiling.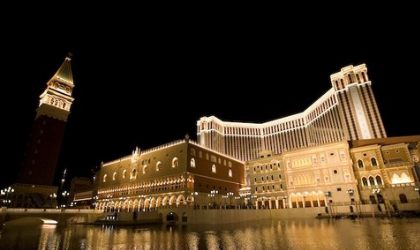 2. Bellagio
If it's an upscale gambling experience you are after, the Bellagio fits the bill. This classy casino offers clientele semi-secluded game tables for playing casino favorites such as craps, roulette and blackjack. The poker room is one of luxury with lots of high stakes action and the high-limit slot machines tempt passersby with the chance of striking it big.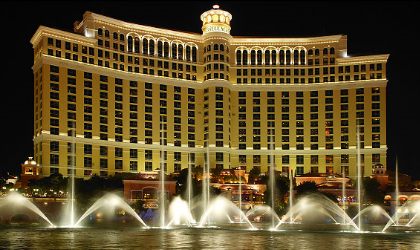 3. Flamingo Las Vegas
In operation for five decades now, this casino was opened by the famous gangster, Bugsy Siegel. Featuring a Caribbean theme, this environment gives customers hundreds of slot and video poker machines to choose from, roulette wheels, blackjack and a whole lot more.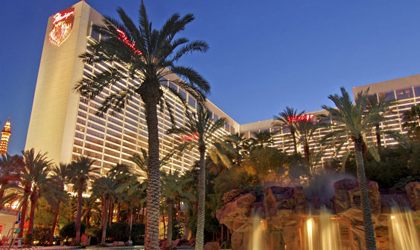 4. Mandalay Bay Resort and Casino
The only casino in Vegas that is bigger than the Mandalay Bay Resort and Casino is the massive MGM Grand. Enjoy over 2,400 slot and video poker machines, 122 gaming tables and a very luxurious 300 seat, 17 screen race and sports book area that features the biggest screens in in the desert.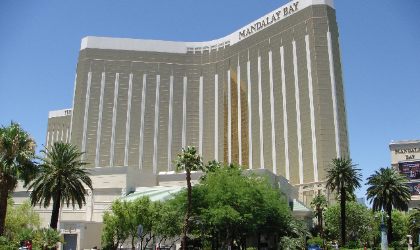 5. Caesars Palace
This is without a doubt one of Vegas' most famous casinos. There are two wings that make up the gaming area – one for high stake players and the newer Olympic Casino that caters to the more ordinary gamblers with smaller bankrolls. With over 2,000 slot and video poker offerings, craps and blackjack tables and roulette wheels, this casino is a place you can easily spend an entire day in.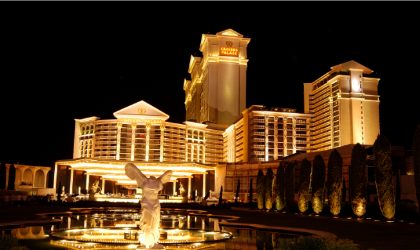 6. Rio
With a Rio Carnival theme abounding, the Rio is one of the top rated casinos in town when it comes to service. Nearly 2,500 slot and video poker machines, dozens of blackjack tables and eleven roulette wheels will surely inspire you to give your luck a try, no matter how large or small your bankroll may be.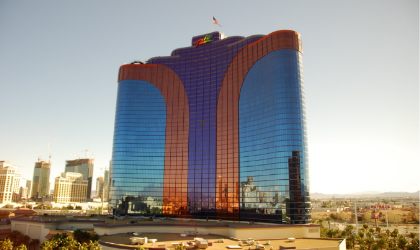 7.MGM Grand Hotel and Casino
This is the world's largest casino-entertainment complex. With four separate themed gaming areas to choose from this casino is massive. Offering 3700 slot and video poker machines, 76 blackjack and 15 craps tables, when the Grand opened its doors it took thirty-nine armored cars two full days to haul in enough cash to stock the place.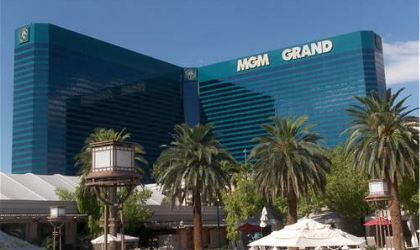 8. Paris Las Vegas
If you love Paris, you will adore this casino. There is an amazing fifty story replica of the Eiffel Tower here that extends into the casino. The decor carefully mocks the streets of Paris and with over 2,000 slot and video poker machines and over 100 gaming tables to choose from, the Paris Las Vegas a great place to drop a few bucks.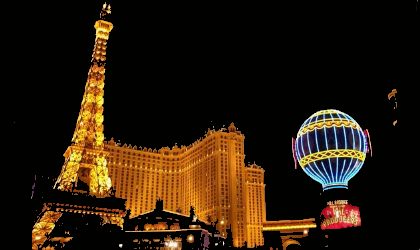 9.Monte Carlo
This plush casino was constructed to look like the Place du Casino in Monaco and the vast assortment of over 2,000 slot and video poker machines, dozens of blackjack tables and ten roulette wheels will keep you busy for many hours. The seating is plush and comfortable and it is a great place for high-rollers as above average table minimums are offered.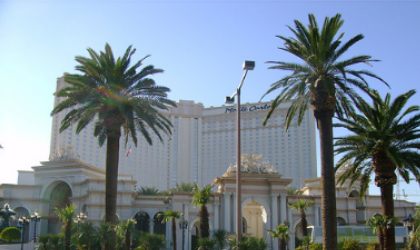 10.New York, New York
Just like the Big Apple itself, this casino is visually amazing with its half-sized Statue of Liberty and smaller version of the Empire State Building which houses guests. With 2,400 slot and video poker choices, over forty blackjack tables and seven roulette wheels, this architectural wonder is a great place to play a few hands or to try your luck at one of the One Armed Bandits.