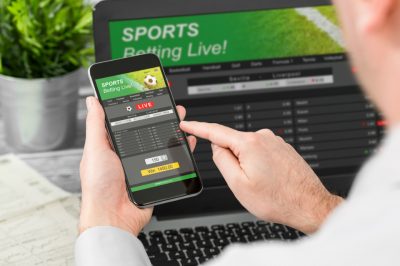 Sports fans in the state of Michigan got the chance to place bets on sports only recently but they are still unable to do this online because online sports betting services are still awaiting the official launch.
According to experts, local voters will be given the opportunity to bet on professional sports, as well as on college football and basketball directly through their phones. The executive director of the Michigan Gaming Control Board, Richard Kalm, said that anytime between January 12th and 19th the regulatory body of the state would probably know who would roll out the service.
Then, the gambling watchdog of the state would give the operators a few days to test the service and make sure everything works properly before online sportsbooks go live in Michigan.
The vice president and general manager of the Gun Lake Casino, Jose Flores, said that no one could really say the exact size of the Michigan sports betting market but operators were excited to be participating in the process. Despite no projections have been made yet, online sports betting is expected to represent a much larger portion of sports betting across the state, just like the industry has seen in order US states after the legalization of the service.
Online Sportsbooks Already Account for Most of Sports Betting Revenue of Other States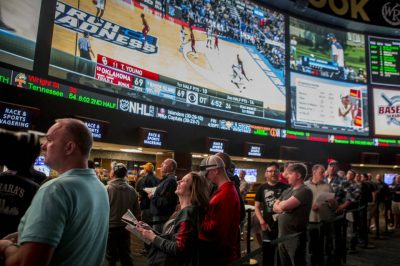 Since the US Supreme Court lifted the federal ban on the practice, sports betting became increasingly popular in the country. For example, according to data provided by the American Gaming Association, a total of $4.6 billion were bet on sports in 2019 in the state of New Jersey, with online sports betting accounting for 84% of that amount.
The executive director of the Michigan Gaming Control Board shared that, in his opinion, there was a lot of built-up demand for sports betting in the state which will make the results comparable to the ones in New Jersey and some of the other heavy-populated US states.
For years, before the legalization of the service, the black market has been taking away revenue amounting to billions of dollars from operators that could have been offering sports betting legally. Now, the legalization of sports betting in the state has made the service part of the legally-offered system of services in Michigan that can be trusted and is regulated by authorities.
A number of operators are expected to unveil online sportsbooks as soon as they are given the chance by the local regulatory bodies. Furthermore, they will probably be impatient to launch the service as soon as possible, especially considering the large availability of sports going on right now. As Mr. Kalm explained, the watchdog is also willing to maximize the state's gambling revenue but the Board is aware this should happen legally and make sure the sector keeps its integrity.