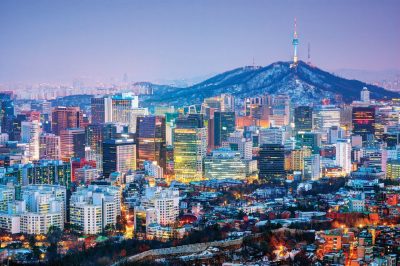 South Korean casinos have become subject to new suspensions as the number of coronavirus cases started increasing again.
As of 12:00 AM on November 24th, all casinos in the Seoul Metropolitan area of South Korea will be forced to cease operations as the country's Government is trying to tackle the recent increase in the number of Covid-19 infections registered. According to reports, the newly-unveiled measure is to affect the four casinos that offer gambling services to overseas visitors – Gangbuk Millennium Seoul Hilton, Paradise City Casino Incheon, Gangnam Coex Seoul and Paradise Casino Walkerhill Seoul.
The temporary closures were imposed as a measure after the coronavirus cases in the area of Greater Seoul have doubled to 175.1 from November 15th to November 21st in comparison to the ones registered a week earlier. On a national level, the country reported 300 coronavirus cases, so the Central Disaster and Safety Countermeasures Headquarters has recommended that the authorities should try keeping the infection from spreading further, including by suspending major businesses.
As a result, level 2 of the country's coronavirus mitigation strategy was imposed on the regions of Seoul, Incheon and Gyeonggi. Under the measure, all public gatherings that could bring more than 100 people at one place have been prohibited. Casinos, nightclubs and bars have been ordered to fully cease operation for the next two weeks.
Foreigner-Only Casinos Suffer Another Major Blow because of Covid-19 Pandemic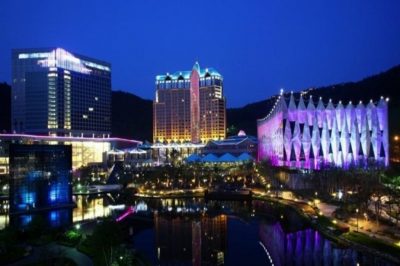 The recently announced closure has come as a further blow to the country's foreigner-only casinos that have been struggling ever since the previous lockdown. It was only a week ago when some of them learned that their maximum capacity would be reduced to 20% of the normal one as the regions affected by the new Covid-19 cases increase went from Level 1 to Level 1.5.
Level 2 of the social distancing measures applies in case the weekly average of new coronavirus cases in the metropolitan area surpasses 200. Previously, the Seoul Metropolitan Area had been under Level 2 measures for almost a month – between September 14th and October 11th. Then, Level 1 was imposed from October 12th to November 18th, followed by Level 1.5 from November 19th.
The South Korean government has insisted that the new lockdown measures are necessary in order to make sure that hospitals across the country are not overwhelmed with coronavirus cases.
The affected aforementioned areas host two Seven Luck-branded casinos that are currently operated by Grand Korea Leisure and two casino venues operated by the largest private casino operator in the country – Paradise Co Ltd. As part of the Level 2 designation, local racing operations – bicycle, boat and horse – are also set to be halted. Races have been among the few legal types of gambling that are accessible for local residents. The only casino venue where South Koreans are allowed to gamble is Kangwon Land, situated in a mountainous area about 200 kilometers north of Seoul.