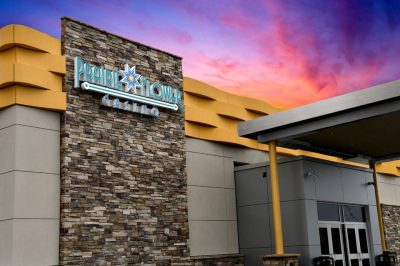 Residents of Omaha will still have the chance to place bets on slot-style machines without crossing the Missouri River as a court decision once again provided the Ponca Tribe of Nebraska with the legal right to keep its Prairie Flower casino operational.
In a written ruling issued on August 13th, the US District Court Judge Stephanie Rose overruled the arguments of the States of Nebraska and Iowa and the City of Council Bluffs that she had made a mistake by not addressing the National Indian Gaming Commission to close the casino following a previous ruling in March 2019.
According to the three governments, the National Indian Gaming Commission should not have given the green light to the Ponca Tribe of Nebraska to build a gambling venue in Carter Lake due to the fact that the 4.8-acre parcel which the tribe bought in 1999 was not part of their historical "restored lands". The Tribe's opponents have also been claiming that the Poncas breached a promise made by its legal representative to Council Bluffs in 2002 that the property would not be used as a casino but it would rather host a medical clinic.
The Ponca Tribe has argued that the aforementioned piece of land is, in fact, part of its restored lands. It also claims that the Tribal Council had not given its approval for the 2002 agreement.
The Legal Battle over Prairie Flower Casino Has Been On for More Than a Decade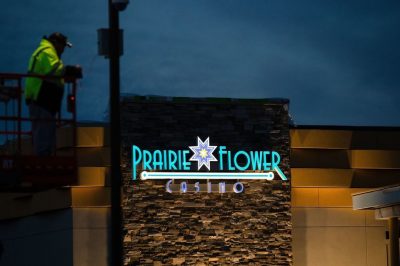 The legal battle between the Native American tribe and the governments started in 2007 after the three governments challenged the approval which the tribe had received from the Commission and which allowed it to build the gambling venue in the municipality. The legal challenge remained unsolved for about a decade and finally resulted in the Commission's decision to approve the casino.
The three governments, however, were not happy and reopened the legal challenge once again. Nevertheless, the Prairie Flower casino operated by the Ponca Tribe of Nebraska started operation on November 1st, 2018.
The decision which US District Judge Rose announced in March dismissed requests from both parties and directed the commission to reconsider an earlier decision. The legal representatives of the three governments had been willing to see the judge declare her own order breaching the Commissions ruling from 2017, which would have probably ended up with the casino ceasing operation at the time of the court action.
Back in April, the Commission once again provided the casino with approval, this time revealing that the 2002 agreement of the Ponca Tribe had been taken into account. Judge Rose explained that the ruling was not vacated because an eventual closure of the casino would have resulted in considerable hurdled for the tribe, which outweighed what she described as "minimal defects" in the decision of the commission.